Getting ready to throw your next Halloween party? After you make the guest list you'll need to send Halloween party invitations to you guests so they'll come. Choosing the right invitation is a fun process because there are so many kinds of party invitations to choose from.
If your Halloween party has a theme, then match your invitations to the theme. And you don't have to match exactly, you can mix and match any way you like. Maybe you're throwing a ghostly get-together so you want all your Halloween party decorations, tableware and stationery to have ghosts on them. All the ghosts can be different, it makes the decor that much more interesting. Here are a few Halloween invitations you can choose from –
Funny Halloween Party Invitations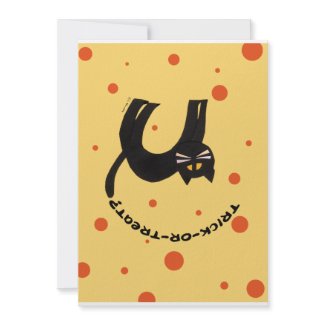 Upside Down Halloween Invitation – Funny Halloween Party Invitation that's upside down on the front – as a trick or treat for Halloween. Fill in your party details on the back and send these fun Halloween invites to your friends.
Halloween Party Invitations for Kids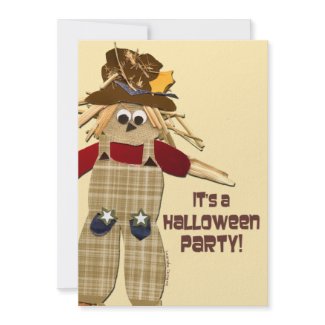 Kids Halloween Party Invitations – Cute children's Halloween party invitations for you to customize with your party details on the back.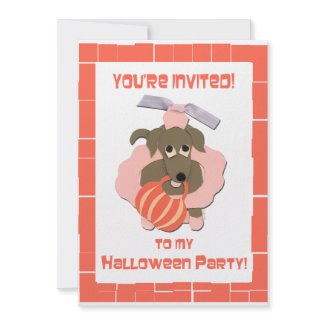 Halloween Party Invitation – Cute kids Halloween invitation with a dachshund dog dressed in costume that you can customize with your party details.
Halloween Party Invitations for Adults

Halloween party invitations, Ghoulish Goblet

Halloween party invitations, Costumed Cocktails

Studio basics: halloween party invitations, Sanguine Soiree